Swire Coca-Cola

:

10,000+ Users Embrace the Next-Gen SFA with eBest
In a groundbreaking achievement, eBest proudly announces the successful rollout of its SFA at Swire Coca-Cola, with over 10,000 users now on board. This remarkable milestone is a testament to our commitment to digital excellence and innovation.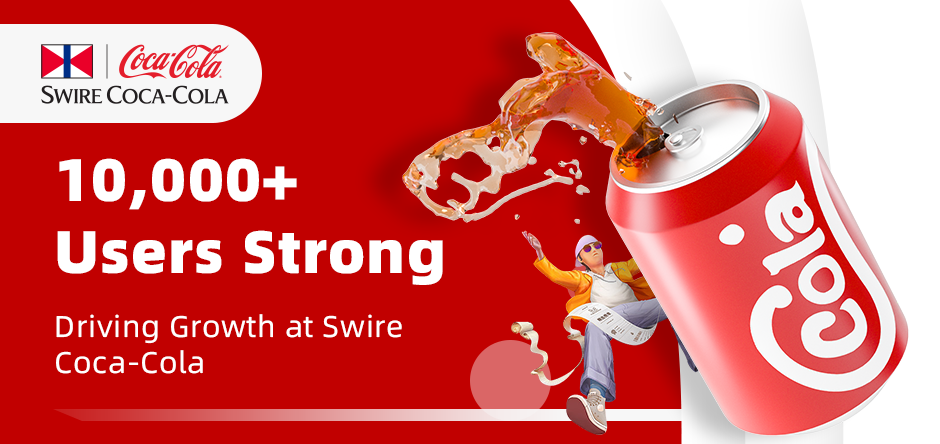 A Milestone Achieved
The successful implementation of the new-gen of smart SFA platform for Swire Coca-Cola marks a significant milestone. With over 10,000 field sales reps and supervisors now utilizing the system, it is clear that our technology is delivering tangible results and driving positive change in the industry.
Driving Efficiency and Growth
With a user base of this scale, this empowers Swire Coca-Cola to enhance sales, distribution, and overall operational efficiency. It creates a digitally connected ecosystem that optimizes decision-making and resource allocation.
The Future of Digital Transformation
This achievement is more than a number; it's a sign of things to come and a glimpse into the future of digital transformation, where technology empowers businesses to reach new heights, adapt to changing environments, and stay agile in a dynamic market.
Leading with Innovation
eBest's SFA platform has enabled Swire Coca-Cola to lead with innovation and embrace the digital era. The future holds even more potential, and this milestone is just the beginning of a successful journey together.
Get in touch with us to learn how eBest can transform your business with cutting-edge technology and empower you to achieve your own remarkable milestones.
"We believe that the new generation of SFA – will definitely help the our business development to a higher level and faster growth.
Thank you all for your support of the new generation SFA!"